Fun nail polish is a great way to accessorize any party outfit and kick it up a notch! For this holiday season, try these awesome nail trends and stand out from the crowd


Try using a dark nail polish as a base coat and overlapping it with a sheer, sparkly color, like Merry Berry Mauve by O.P.I. Simple and pretty, this easy technique will show holiday spirit without going overboard.
Revel in the Christmas cheer with silver snowflakes on a glossy red base coat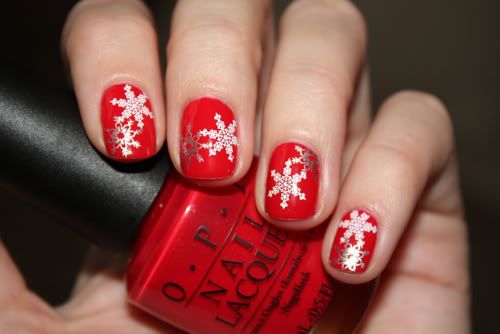 Try this twist on a classic French manicure by adding a line of sparkly silver and a bold color on the tips!
Go for classic silver and gold sparkles or deep reds with this year's Sephora by O.P.I. Holiday Gem Collection
Add a little peppermint flavor with this nail design!
Whether you stick with classic sparkles or bold eye-catching acrylics, adding a little oomph! to your nail polish designs will be sure to bring that extra bit of holiday cheer to your next party. Stay fab, Biffles! 😉